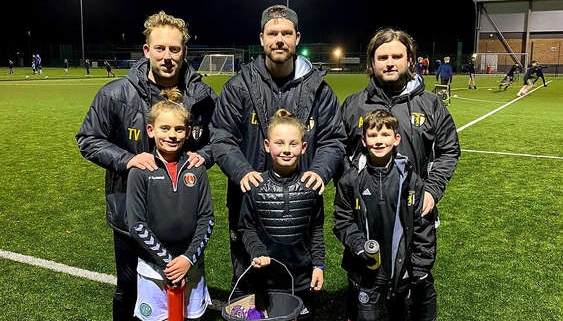 Congleton youngsters round off charity's children's mental health week with special collection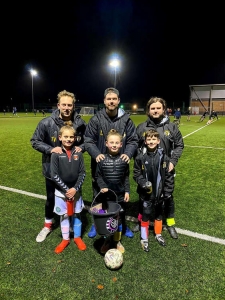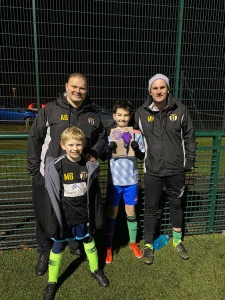 A group of young footballers in Congleton raised enough money from a single collection to feed five families for a week.
Congleton Town FC Juniors under-nines team and their coaches shook collection buckets in their training session at Congleton High School last Thursday.
The money raised was in aid of Chapel Street non-profit organisation Mind, Body & Sole.
The timing of the fundraising coincided with Place2Be's Children's Mental Health Week, which ran from February 7.
The team went all out to mark the event, according to one of the coaches, Chris Lawton.
He said: "As a symbol and celebration to uniqueness, individuality and anti-bullying, the children attended the training wearing odd socks.
"This was seen as a bit if fun for the kids but once again it helps introduce the fact that it is OK to be different, to wear different clothes, to have different hairstyles and so on."
Place2Be uses Children's Mental Health Week, now in its eighth year, to shine a spotlight on the importance of children and young people's mental health.
Lawton said that it was the perfect opportunity to collect some money for a good cause and create some good publicity concerning this area.
Mind, Body & Sole said the £195.50 raised [as of Friday last week], was enough to buy the meals for five local families.
Chris Lawton said the connection with the non-profit organisation comes from Congleton Town FC.
Their fundraiser at Congleton High School on Box Lane has made our town proud. The club have also been known as Congleton Rovers, but are now affiliated with our town's biggest football club – Congleton Town FC.
The senior team's away kit is sponsored by the organisation and a stand behind one goal houses a peer-to-peer drop-in centre.
Highlighting the themes of mental health awareness, Lawton said: "We believe that by giving the players confidence, team working skills and friendship… we are helping the players to not only positively express themselves on the pitch but also to become more confident and social off it."
http://www.congletontownjuniors.co.uk/wp-content/uploads/2022/02/mental-health.jpg
750
563
CTJFC
http://congletontownjuniors.co.uk/wp-content/uploads/2022/02/congleton-town-FC-primary-logo-1.png
CTJFC
2022-02-20 19:15:47
2022-11-11 10:59:00
Congleton youngsters round off charity's children's mental health week with special collection